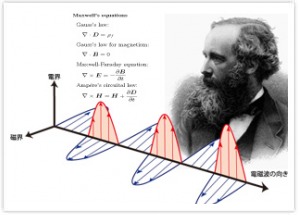 Course Aims
Electromagnetic dynamics is one of the most important fields for all the natural science major students. Since electromagnetic dynamics can be applied to many fields of advanced physics or high technology devices, I would like all of you to understand the basics in this lecture.
Main focuses of this lecture are electrostatic field in vacuum and electrostatic field with dielectric bodies.
Course Requirements and Recommended Courses
This course is mandatory for all the students in the department of Electrical and Electronic Engineering and Information Engineering.
Course Schedule
Session
Contents
1. Electrostatic field in vacuum (static electric field)
1

Coulomb's law and electrical field

2

Vector analysis

3

Gauss's law

4

Electrical potential

5

Exercise session

6

Conducting body

7

Exercise session

8

Mid term exam

9

Energy in electric field

10

Fundamental laws of electro statistics in differential form

2. Electrostatic system with dielectric body
11

Dielectric body and dielectric polarization
Electrical field in the electrostatic system with dielectric body

12

Exercise session

13

Energy stored in a dielectric body

14

Induced force on a electrical charge inside of the dielectric body

15

Exercise session
Lecture Handouts
Lecture handouts are uploaded but only available in Japanese. Electromagnetic dynamics I
Grading
Grading is given based on the final-term exam, exercise problems given in the exercise session and reports.
---